Skagenfiber
NEW HIGH CAPACITY DIGITAL HIGHWAY TO THE CONTINENT
NEW HIGH CAPACITY DIGITAL HIGHWAY TO THE CONTINENT
Fiber highway from Oslo to LarvikSkagenfiber has established a new fiber highway from Oslo to Larvik
Takk til våre dyktige entreprenører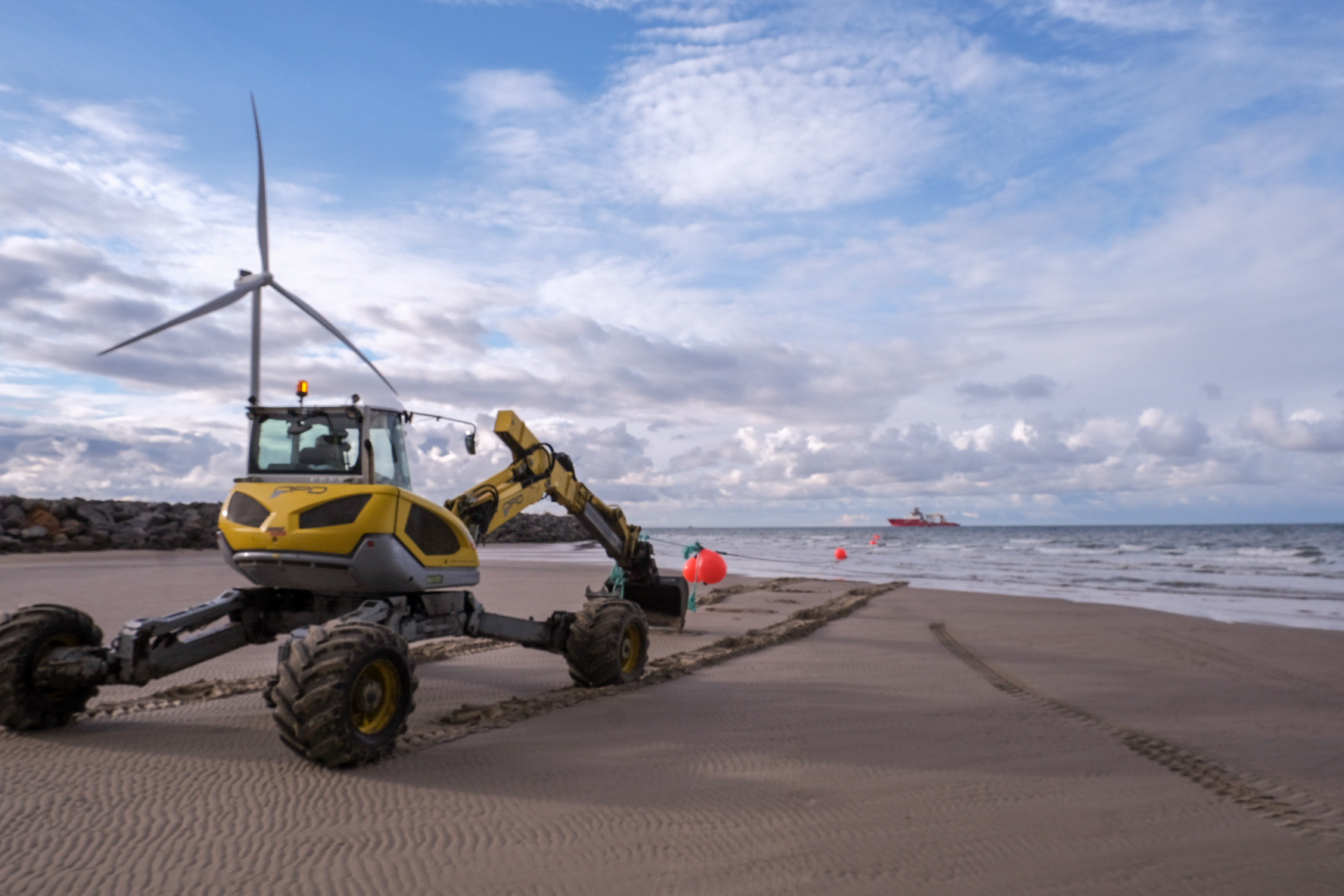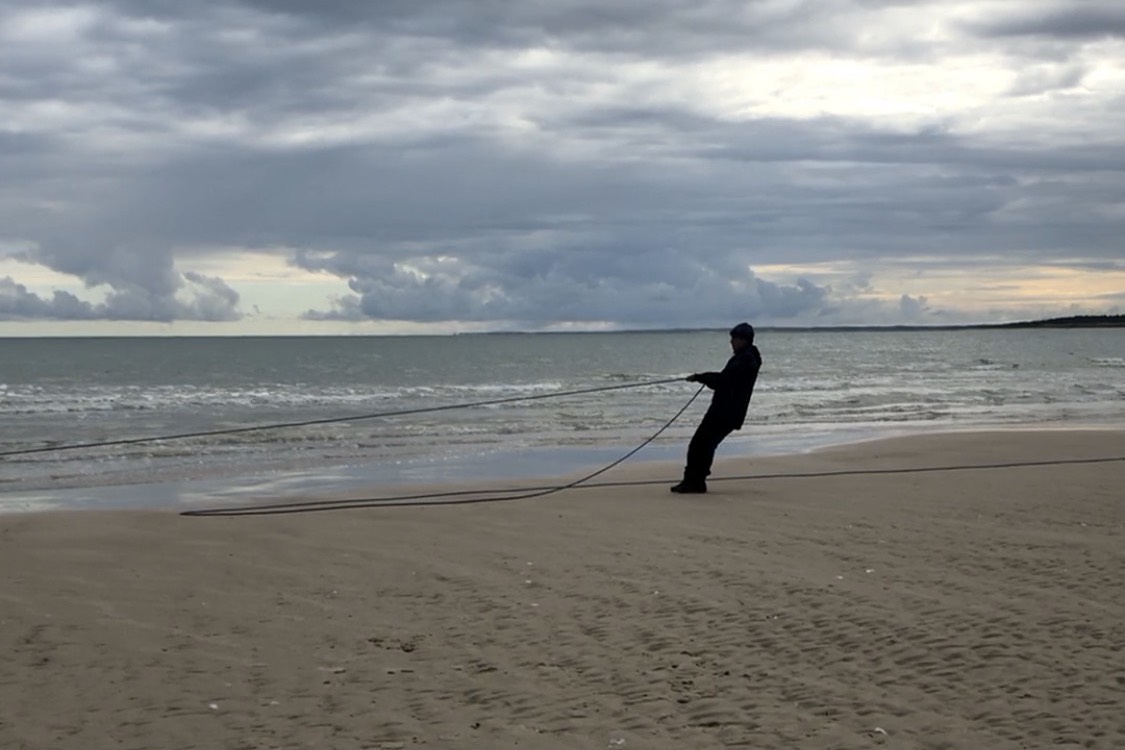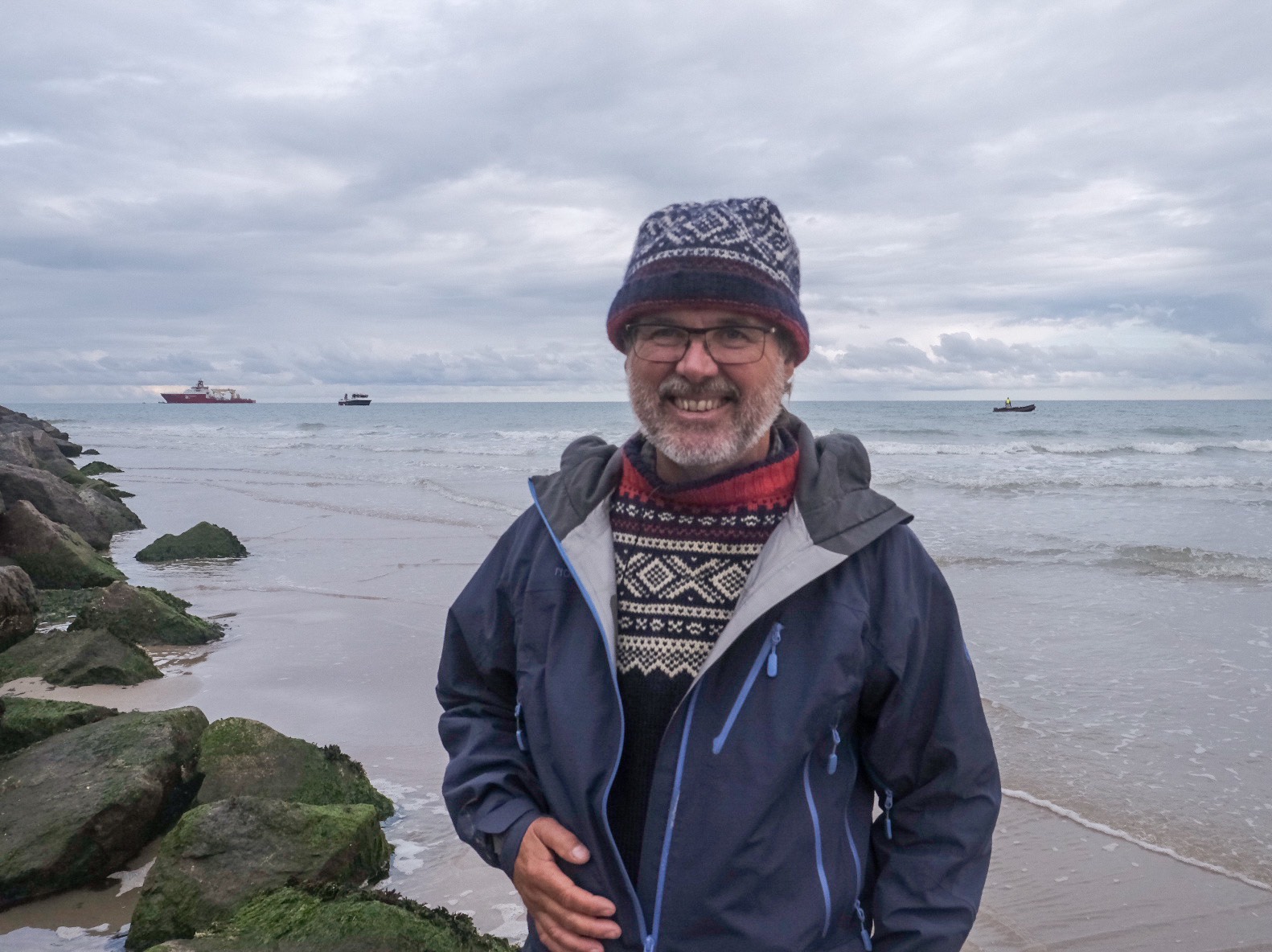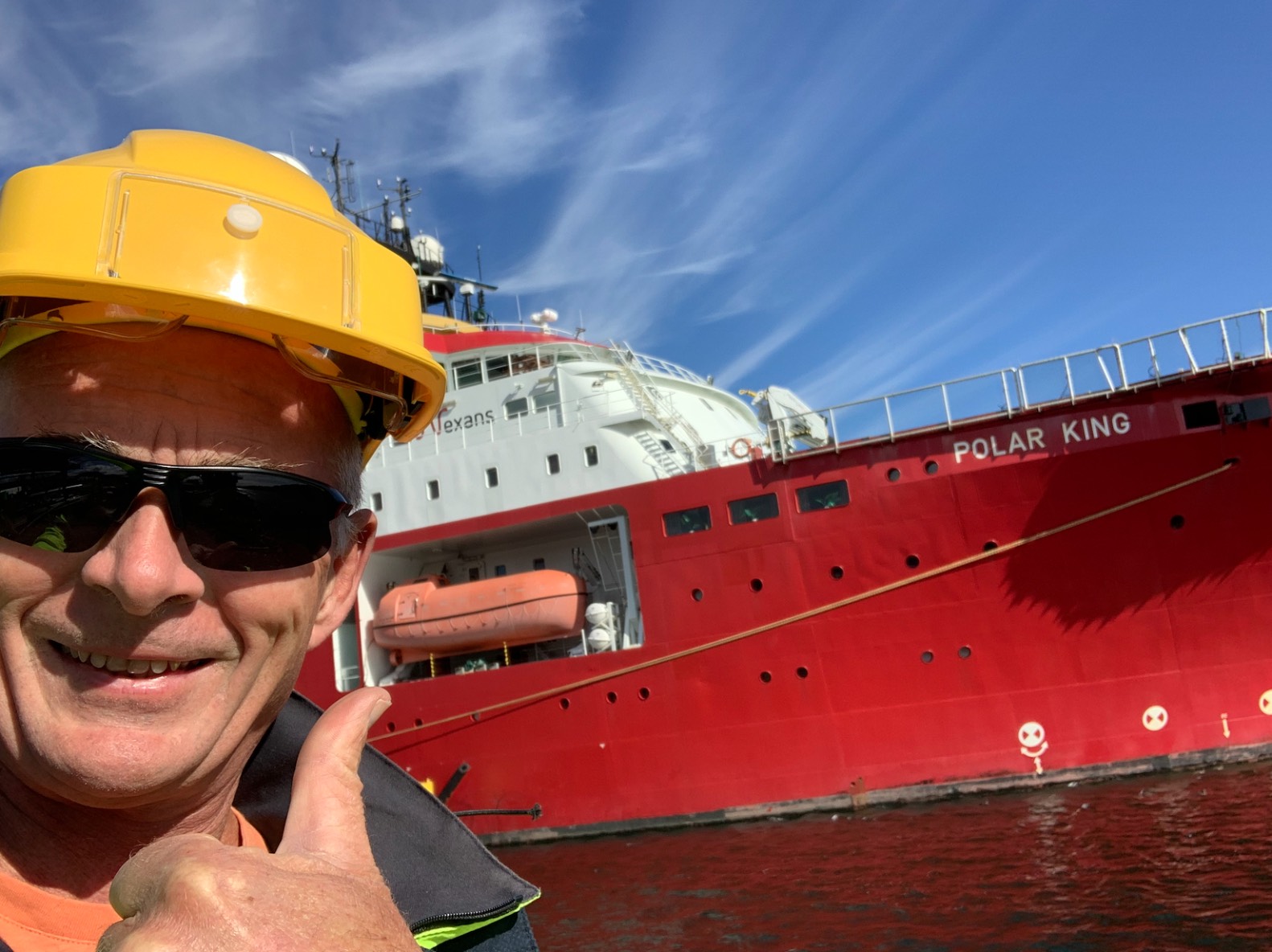 We have finished the land distance Oslo- Larvik.
We have finished the sea distance Larvik-Hirtshals.
We are currently finishing the Cable Landing station - datacenter in Hirtshals and Larvik.
New high capacity digital highway to the continentSkagenfiber
Lyse Tele is made up of the wholly owned digital-TV & broadband provider Altibox AS, and Lyse's ownership stake in several fiber providers in Norway and Denmark. The national backbone network of Altibox covers all of Norway, from Agder in the south to Finmark in the north.
Turnover 2018: 3 502 MNOK
EBITDA 2018: 1 276 MNOK
EBIT 2018: 460 MNOK
Investments 2018: 1 171 MNOK
Lyse Tele has 330 000 fiber customers, distributed across Norway. In addition, Altibox provides services to other network operators/owners. In total, more than 600 000 consumers and businesses get their Internet and TV entertainment from Altibox.
Skagenfiber was established to build and operate two high speed fiber optic connections between Oslo, Norway and the European Continent.  Our 48 pair cables provide the highest quality and lowest latency dark fiber to national and international clients.
SkagenFiber:
Length: 170 km between Larvik – Hirtshals
Number of fibers: 48 par
Owner: Lyse/Altibox (100 %)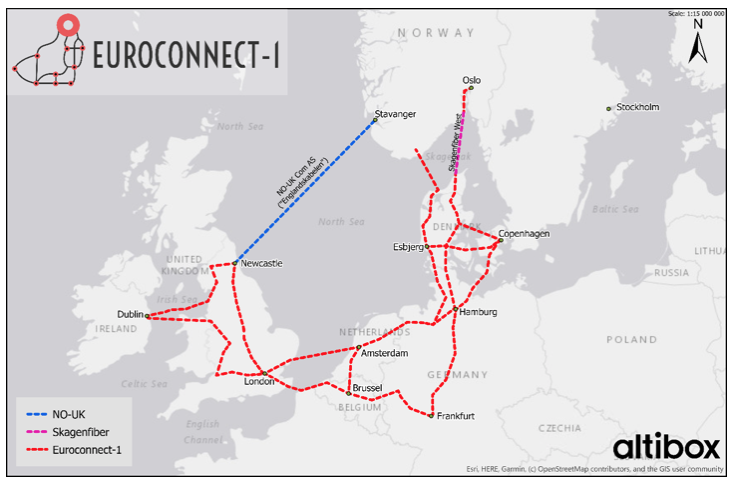 Skagenfiber West are planned for RFS November 2020
---
OUR VALUE PROPOSITION
---
There is currently no established market for dark fiber nationally in Norway – the current infrastructure is largely controlled by two large incumbents with numerous smaller operators.  To connect over any distance – and we have enough of that in Norway - you need a patch-work of independent connections.
International dark fiber not going through Sweden is very scarce and generally not commercially available.
We offer redundant dark fiber to end users, government, large / hyper scale data centers as well as telecom providers, existing and new.
We represent the shortest logical route from the main hub of Oslo to the European continent with low latency and a high degree of physical security.
NEW CONNECTIONS BETWEEN NORWAY AND CONTINENTAL EUROPE
THE NETWORK
---
Skagenfiber EAST traverses Oslo via Rygge to Fredrikshavn and Skagenfiber WEST traverses Oslo via Larvik to Hirtshals.
The sea bed between Norway and Denmark consists of large stretches of sand and mud.  This allows for the cables to be mostly buried to an average depth of 1.5 meters. This provides a solid measure of protection from physical damages – intentional or accidental
SPEED, SECURITY, DIVERSITY AND REDUNDANCY
---
Partnering
---
Via our continental partners, we will be able to offer dark fiber from Oslo to the major hubs in northern Europe such as Esbjerg, Hamburg, London and Amsterdam.
---
SUPPORTERS
---
Our cables have received universal encouragement and support from all levels of Government, the large data center operators, the University networks in Scandinavia and customers near and far.
24/7 – Security / VULNERABILITY
---
Digital networks represent critical infrastructure on par with power and water. Hardly any company, public service or even our homes and cars function without 24/7 online access.  24/7 requires redundancy at all levels and multiple access routes.  
Norway's national infrastructure is quite good, albeit fragmented, but direct connections between Norway and the Continent are few and mostly quite old.  Almost all the international connections go via Sweden. Approximately 80% of all of Norway's internet traffic takes the long, scenic route from Oslo to Stockholm and then through Copenhagen.   
This lack of alternatives creates vulnerability, security risks and higher than necessary latency. Norway simply has to establish additional international connections and the obvious and shortest route is from southern Norway to northern Denmark. 
---
Geir Holmer - CEO / CFO
---

Cell: 44 (0) 776 964 1531
Geir has broad national and international experience spanning leadership, finance, advisory and change management. His focus has fallen primarily on the telecom and data centre industries as well as management consulting in the UK and Scandinavia.
He has held leadership positions with Virgin Media (Liberty Global) and Level 3 (CenturyLink) in the UK following two years with KPMG in Norway. Before joining Skagenfiber, Holmer was a partner in the London based JTD Associates Ltd.
Helge Gallefoss - Business Development
---

Helge is a «serial entrepreneur» having founded several companies in the internet and media space. He started Norway's first internet consulting company in 1993 (Media Lab as).
He also co-founded the first internet shop in Norway – Online Club/Yatack, Network Computing, Workzone, Hospital IT etc. He has developed and patented solutions for cooling and power distribution in data centers and thrives on driving the development of digital infrastructure forwards.
Rune Skow: CTO
---

Rune has worked extensively with telecom infrastructure and fiber for both data communications and mobile. He was the Director of Mobile in Sønnico/Eltel, led Telia's "Net-Modernizing Program" rolling out 4G in all of Norway.
He also managed the upgrade of ADSL/VDSL in Norway for the two largest telcos as well as several other infrastructure projects for mobile, broadband and fiber and has held management positions in Alcatel, IBM, HIQ and NEXIA.
---